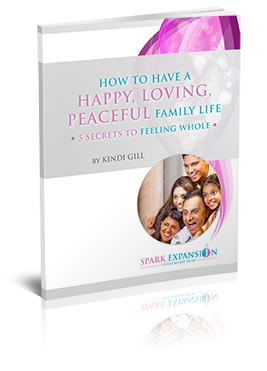 How to Have a Happy, Loving, & Peaceful Family Life
5 Secrets to Understanding Challenging Relationships & What You Can Do to Build and Maintain a Connected and Grounded Family Unit that feels Whole
Download Your Free Guide Right Now…
Simply enter your first name and valid email address below. You'll receive this guide as soon as you confirm your email address with us so be sure to check your email as soon as you click the button below!
Note: We greatly respect your privacy and will protect your information. You may unsubscribe anytime.
In this free PDF download you will learn how to:
Empower everyone to feel capable, unique and gifted
Transform and shed inherited personality "blindspots" and claim your inherent confidence
Understand and Erase emotional triggers of anger, tears, disappointments and fears
Have children who are self motivated, decisive, and creative with their skills
Build trust, Communicate and Connect in an open, honest, loving, respectful way
Overcome the trap of blame, shame, worry, guilt, and judgment
Have less stress and more calm, peace, love & enjoyment
Sign up to receive this FREE guide plus our monthly newsletter delivered to your inbox.
We look forward to being in touch with you!