January 9th 2016 4pm to 6pm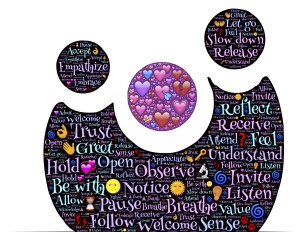 Free presentation on a revolutionary way to improve your own life AND your family life. Introducing the Self Healing Dalian Method and Active Meditations.
Learn how to rapidly transform your day to day human challenges into joyful opportunities. Discover how to change worry, guilt, disappointment, confusion, stress, "let downs", emotional upsets,"stuckness", health complaints into the life you actually want!
If you want a different perspective, more joy, more connection, happier family, happier you, come join me in this fun evening.
I would like to introduce open minded change-makers, and people who carry a lot of responsibility to make things happen. If you are a Mum or Dad wanting to achieve success with non fear based tactics of raising your children, you will be delighted by what you learn.
If you are a young adult, wanting to shape the future of your dreams, being introduced to the Self Healing Dalian Method early on in life, is like being introduced to the key to unlock your best life.
The Self Healing Dalian Method will show you how to access YOUR FULL POTENTIAL , and how to transform the day to day struggles that get in our way:
the stress and worry,
the conflicts,
the anger,
the tears,
the tough conversations,
the needs not met,
the desires not fulfilled, and
the fears that sabotage.
In short the Self Healing Dalian Method can help to change your personality into a higher vibrational frequency, so that you can attract a better quality life, and live more fulfilled,  content and peacefully. The active meditations can be learnt and enjoyed at home.
Fun ways of connecting, laughing, jumping, screaming, shaking, breathing, dancing, chanting! All sorts of variety taught so that you can find the key that is best for you
Looking forward to seeing you on January 9th. This is an opportunity not to be missed. A life changing event.